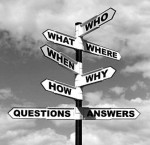 Fast Paced & Interactive: Classes take a maximum of four so the instructor can keep students on their feet and working. With this age group repetition is key, and kids work the same basic technical skills each class, getting lots of practice working different scenes and exercises. Students practice short film & tv scripts, commercials, slating, listening, minimizing fidgets, and following basic direction. The goal is to help them be comfortable in auditions and become skilled at taking direction, so directors and casting directors can work with them easily. We've found it very effective, and our BizKids students work regularly in film, television and commercials.

How To Register: New students should fill out our Registration Form. To confirm your registration in any class or workshop click the "register now" button to pay with a credit card via PayPal, or call (604) 801-7050 with your credit card info. Plans may change? No problem! Students who cancel a minimum of two weeks prior to the start of the class will be refunded 100% of their course fee.

Spring
Fall
Winter
Actors Under Age 5
Little Genea..the one who wouldn't go into an audition room last spring did a scene as a young Jen (a flashback of Christina Cox)!! on Defying Gravity yeah she did it..!!! thanks to you!!!!